BETA
Discover the world's best photo spots
PhotoHound is a travel photography community for those who share and shoot with their world in mind
Shoot like a local with our map and curated guides to the world's best photography locations. Join us to learn how, where and when to capture stunning images, be inspired, and share your work.
St. Paul's Cathedral
London, England
Explore London photo spots
DISCOVER
Browse inspirational shots curated by top photographers to discover some of the world's most photogenic locations and decide where to head next with your camera. Explore new photo spots and photos added daily to the PhotoHound world map by our photography community and search using advanced filters and tagging.
PhotoHound showcases over 3,800 amazing photo spots all over the world, in 101 countries and territories.
Know a great photo spot? Share it with our community of enthusiastic travel photographers.
PLAN
Plan your ideal shoot; find exact locations, trail starts and parking, view real-time weather, sunrise / sunset times and direction, know which gear to pack. PhotoHound provides an all-in-one, practical solution to all your planning needs whether you're heading out in your neighbourhood or travelling further afield.
PhotoHound tells you the best times to visit photogenic locations.
Before your visit, check the latest weather conditions. You can even look up the time and direction of sunrise and sunset so can seek out the best light for your photos.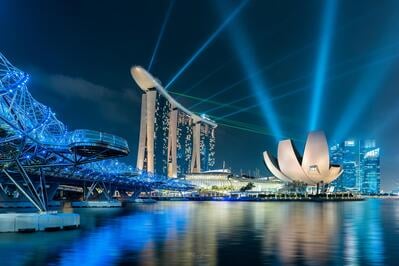 Explore Singapore photo spots
Tre Cime
Dolomites, Italy
Explore photo spots in the Dolomites
SHOOT
Hit the ground running and have more time to relax and explore your creative ideas using local tips and photography advice from the PhotoHound community.
Our community of travel photographers add new spots, information and photos daily.
Click through to your favourite images to learn more about camera settings, equipment and techniques.
Features
Search for amazing photography spots
Know the best times, seasons & shooting conditions
Detailed directions - maps, co-ordinates and directions
Know how to get there - where to park or how to reach there using public transport
Browse inspirational photo spots
Bookmark your favourite spots for future reference
Know exactly when to shoot for beautiful photographs - sunrise, sunset, blue hour and astrophotography
Get local tips, creative and technical advice
Share your images with like-minded travel photographers
Brooklyn Bridge
New York City, USA
Explore New York City photo spots
El Capitan
Yosemite National Park, USA
Explore photo spots in Yosemite National Park
CHOOSE RESPONSIBLE PHOTOGRAPHY
As well as seeking great spots to photograph, PhotoHounders are loyal guardians of our planet.
We photograph ethically and responsibly and encourage fellow photographers to do the same. When you join the PhotoHound community, we ask you to pledge to follow and promote our responsible photography code of practice and to share our vision and values.
GIVE BACK AS YOU SHOOT
By joining the PhotoHound community you'll be giving back to the planet as you photograph it. Each time one of our customers signs up for our Premium Membership, we give 5% of the subscription fee back to charitable causes. To see who we partner with and learn more about how we're giving back to the environment, take a look at our charitable causes page.
About Us
We are Luka Esenko, Julie Renahan and Mathew Browne - the team behind PhotoHound, the original app for travel photographers.
Over the last 4 years we assembled a team of talented, dedicated photographers to share their local knowledge.
We hope you'll love PHOTOHOUND - our new platform for travel photographers to discover, share, and be inspired by the world's finest photo spots.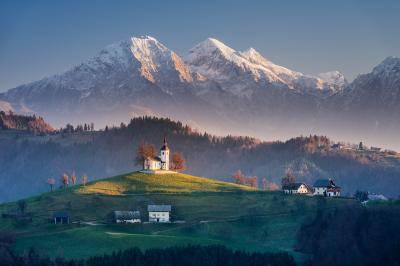 Sveti Tomaž (St Thomas) Church
Slovenia
Explore photo spots in Slovenia