We are 4 very different photographers with a shared passion for travel and creative collaboration rather than big egos! We got together to create PhotoHound because we like to share locations, find new places to photograph and we think it's possible to do both in a positive way.
We've been bootstrapping PhotoHound all the way - it's our baby and we love the way it's growing up and maturing. It's going to keep getting better so stay tuned.You can find out more about us as photographers by following us on PhotoHound - we're looking forward to meeting you on our travels.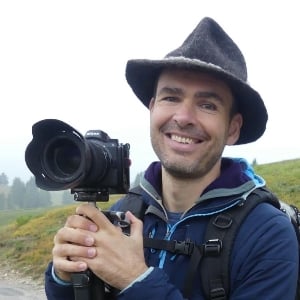 I love travelling with Neja (my wife), Brin and Fran (my little boys) and of course my camera. Having established and run my own photography workshop and tour company since 2008, creating PhotoHound has been a fantastic experience - building an app that brings all kinds of photographers around the world together to share something that I feel so passionate about.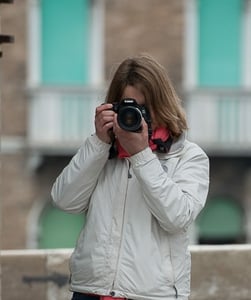 Love my family, my dog, travel, photography, PhotoHound, kickboxing, books & coffee - order of preference subject to change! I'm all about words, creating great partnerships with other photography-minded people and organisations and making sure many more photographers discover PhotoHound so we can explore and shoot this planet together but do so responsibly.
Head of tech at PhotoHound. My photography career started a few years ago, but I'm a web developer by trade since 2006 including 4 years as CTO maturing an early stage startup. This experience means I'm able tackle the creative and technical challenges that PhotoHound will face as it grows. My role here is to oversee technical development and innovations, user experience and design. When I'm not coding I'm travelling the world with my wife Louise and son George.
I started in photography back in 2009 and went a long path from a camera quietly covering itself with dust on a shelf to leaving the local job and moving to remote work just to be able to shoot those amazing seascapes. I work professionally as an app developer for Germany's leading newspaper as well as developing my own Photoshop plugin ARCPanel. I now bring this expertise to the PhotoHound team as the mobile lead developer.