*For now, all features are freely available in the beta version – we'll let you know when our app is ready and Membership Plans are due to be introduced, so keep following us on social media and make sure you're signed up for the PhotoHound newsletter…
PhotoHound is a photographer's best friend, whichever membership plan you choose.
The web version of PhotoHound will always be free to browse photo spots and contribute your own, but we have so much more to offer photographers
Compare our Free and Plus features

Free
Get started on PhotoHound
Find amazing photo spots
Browse inspirational images
Save photo spots to browse later
Basic search functionality
Know when to visit – best times, seasons & weather
Sunrise and sunset times

Plus
For the photographer seeking more
Everything from our Free plan +
Use our iOS and Android app
Access to curated Guides
Create multiple Collections
Advanced search & filtering
Detailed directions, nearest public transport and car parking
Discover nearby spots
Explore detailed times – sunrise, sunset, blue hour and astrophotography
7-day weather forecast
Support PhotoHound – we set asides profits for charitable causes and reward top contributors
Just $9/month or $49/year
PhotoHound Plus
Learn more about Plus Membership features
Advanced search & filtering
Find photo spots that match your style, equipment or shooting conditions with advanced search and filters. On a rainy day in London, seek shelter with the best interior shooting locations. Explore incredible places to shoot whilst on a Caribbean shore excursion. Haven't got your tripod? Just search for locations where a tripod isn't necessary. PhotoHound Plus helps you respond to whatever's happening right at that very moment to get the best out of your shoot, or to discover and explore spots that suit your style of photography and travel plans.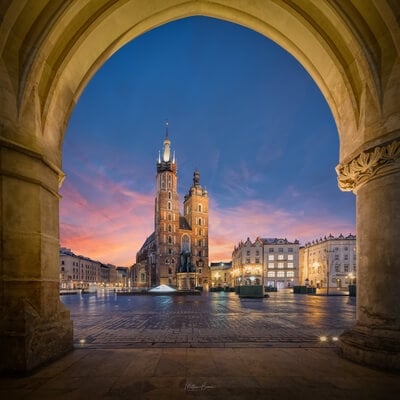 Collections
Save spots to your own personal Collections. Create separate Collections for your trips – plan ahead or keep track of all the locations you've visited. This feature will be available at launch.
Maps
Plus members can view accurate GPS coordinates and detailed descriptions for each photo spot. Find the best places to park, know how to find those off-the-beaten track spots or easily locate the trail start, plus get handy local hints from photographers who have already visited these spots and have shared what you need to know to get your best shots there.
Explore Guides
Our PhotoHound Pros have curated the very best photo spots in a collection of PhotoHound Guides – these are digital photo location guidebooks to a city or region and include all the iconic spots as well as some hidden gems and off-the-beaten track spots for you to explore. Plus members have access to all the information in these Guides and can download to the PhotoHound app to use on their travels and out in the field. This feature will be available at launch.
Explore nearby spots
Save time searching for your next shooting location and make sure you don't overlook an opportunity just around the corner! PhotoHound Plus shows you all the great photo spots nearby – instantly discover alternative locations or the next place to head within a short drive or even steps away on foot.
Know the best times for photography
Explore sunrise, sunset, blue hour and astrophotography times – often considered some of the most favourable times of day for photography. PhotoHound calculates these times for you for any date, whether its tomorrow or next year!
Know where and when the light will fall
PhotoHound can show you when and where the sun will appear in the sky at any time of day. This will help you plan how the light will fall on a scene, so you can be in the right place at the right time. What a clever dog!
Weather forecasts
Our Plus members can view a 7- day weather forecast for each spot . Know when to avoid unfavourable shooting conditions and work out the best opportunity to visit a location to capture the atmosphere you want.
Give back as you shoot
PhotoHound is committed to supporting charitable organisations that protect and enhance the planet we so love to photograph. We set aside 5% of membership subscriptions to donate to our charitable partners. You'll find the charities we currently support on our Charities page. We also feel strongly about compensating our most active PhotoHound Pros who regularly contribute great content and images for other photographers to enjoy. We set aside 25% of revenue from our Plus Membership plan to reward these photographers for their hard work via our Partner Revenue Share Programme.
PhotoHound is a photographer's best friend
What are you waiting for?